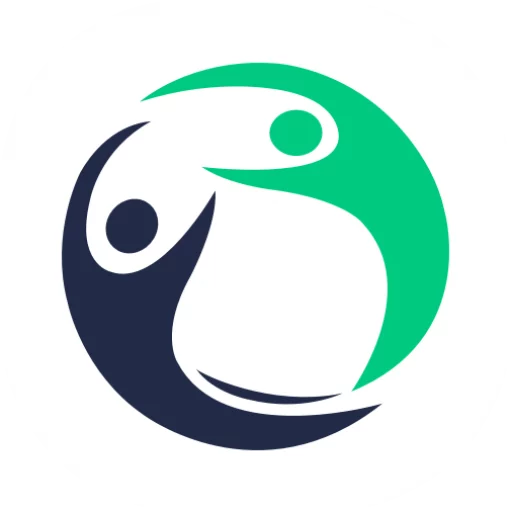 Thailand's leading HR solution
Call Center:  099-505-1007
LINE ID : @humanos.biz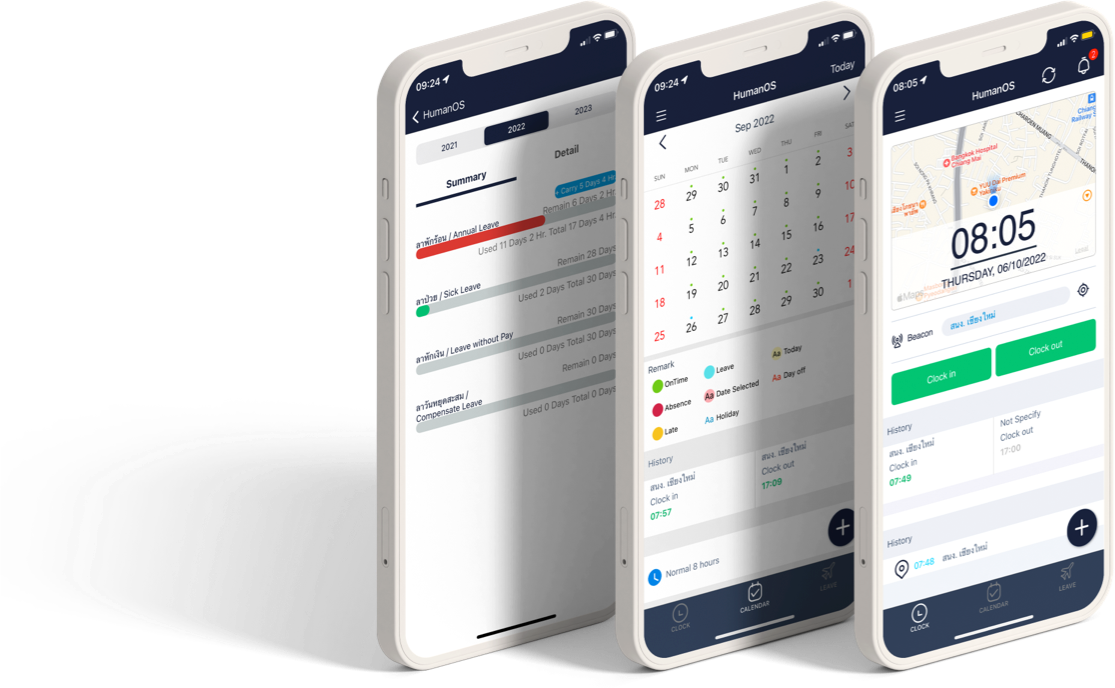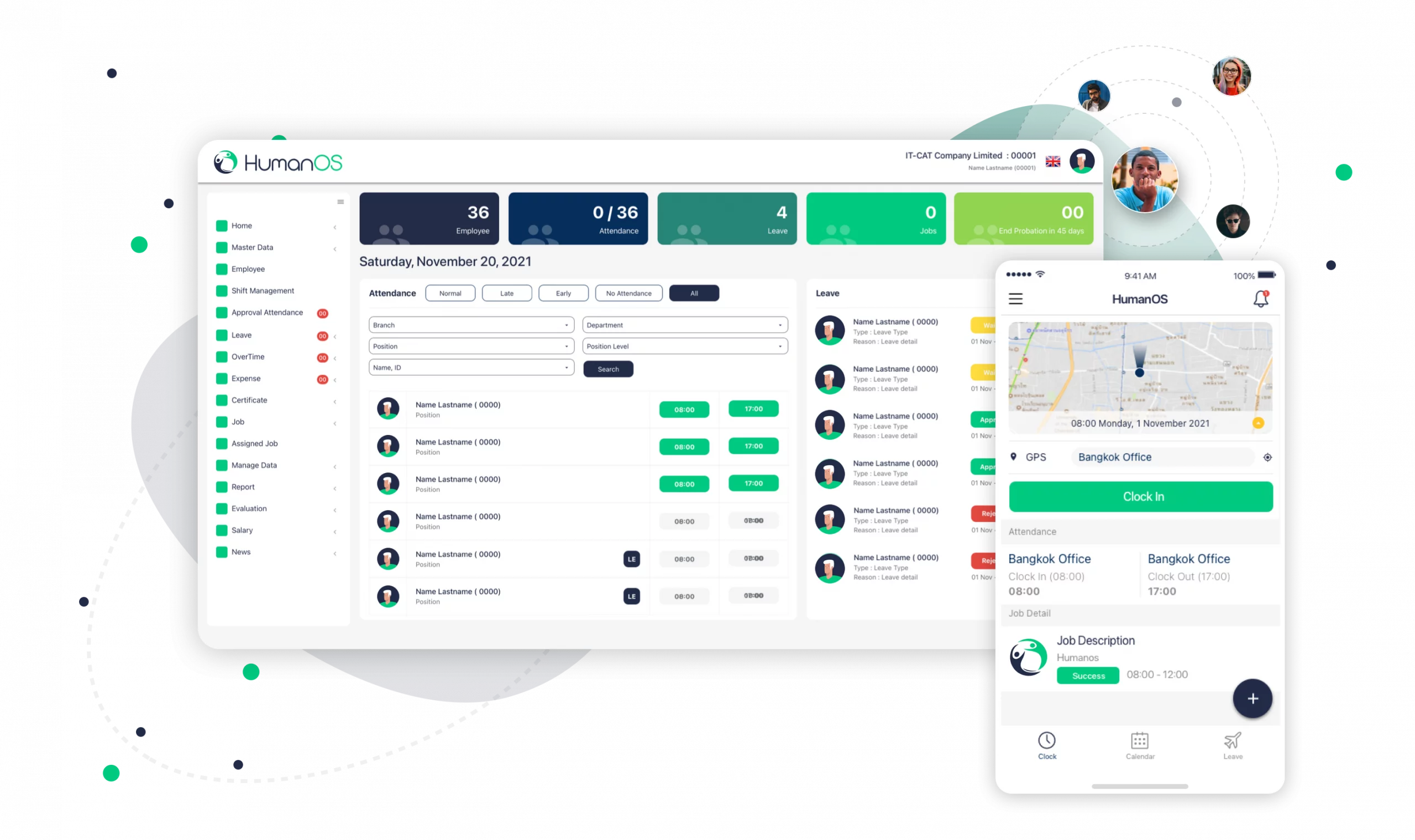 HumanOS: A NEW-ERA TOOL
Cloud- Hosted Human Resource Management System
A powerful solution that synchronises with your ERP system to automate or simplify core HR processes. Streamline employee management, improve payroll administration and minimise hardware costs with HumanOS
Attendance
Clock In – Clock Out
With HumanOS, employee can record time for field work via mobile within 100 meters of the specific location.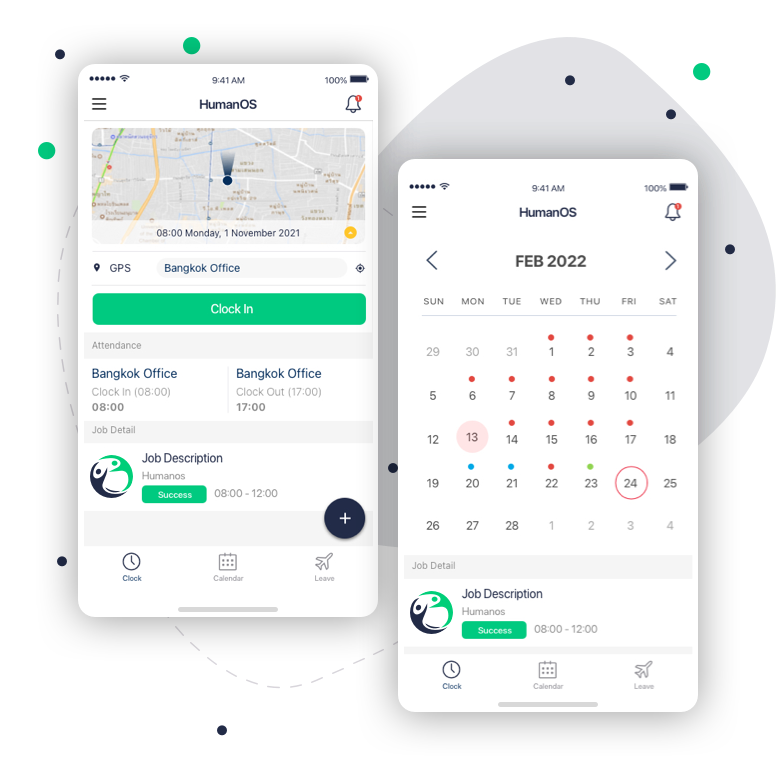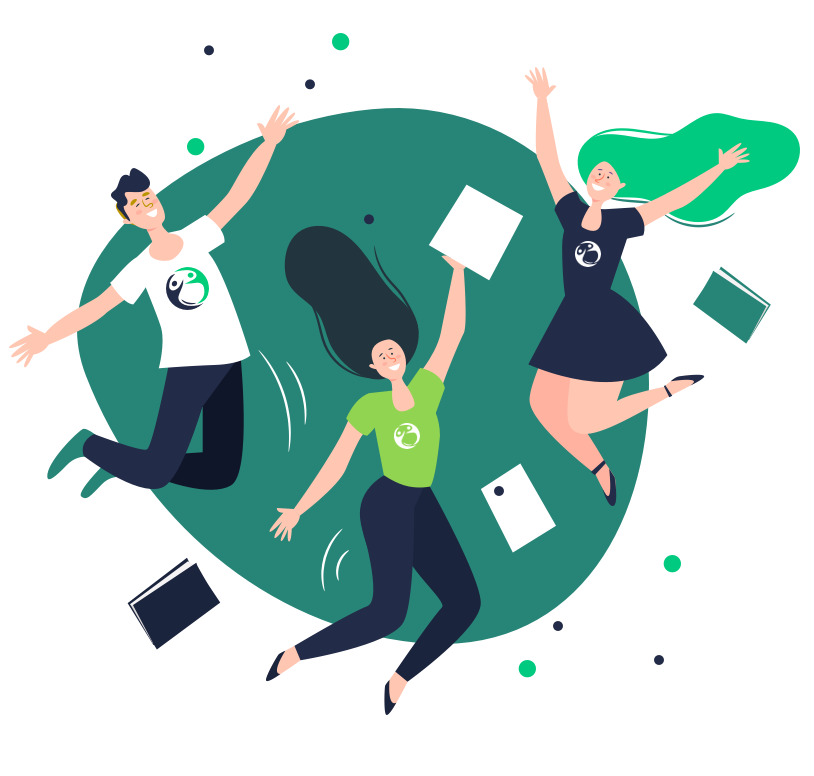 Approvals
Instant leave application approvals
When an employee requests time off, managers will receive a notification on the HumanOS app, which can be approved or rejected instantly.
Leave Online
Request holidays and leave time using the HumanOS Online Leave Module and receive approval directly on the app
Expense Records
Attach receipts, details and notes to individual expenses and generate expense reports with ease. HumanOS can also be configured to include expenses in payroll reports
Attendance History
Holidays can be requested and approved in just a few clicks, enabling you to maintain accurate records and minimise errors.
Retroactive work
Enable employees to request edits to work records for supervisors to approve, minimising the risk of payroll, attendance tracking and reporting errors
Payroll
Timesheet Calculator
This function eases payroll administration by calculating wages according to timesheets and attendance records as well as expenses such as travel costs. All reports can be exported to an Excel sheet.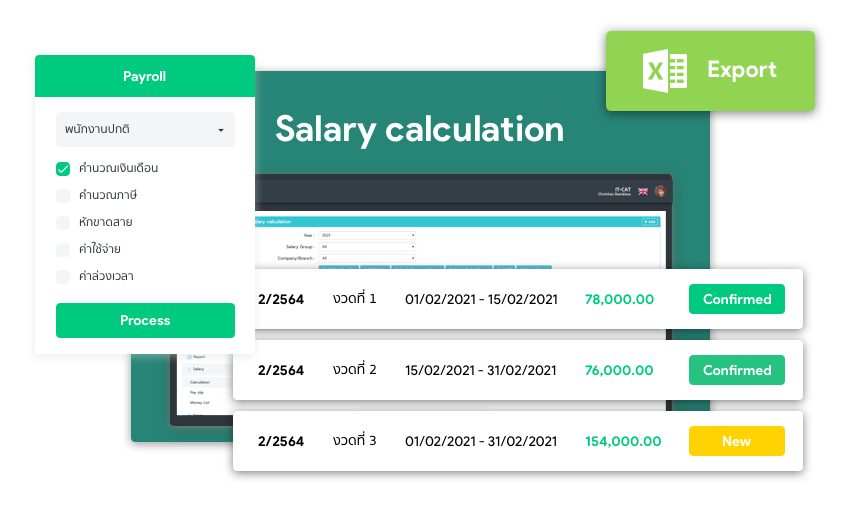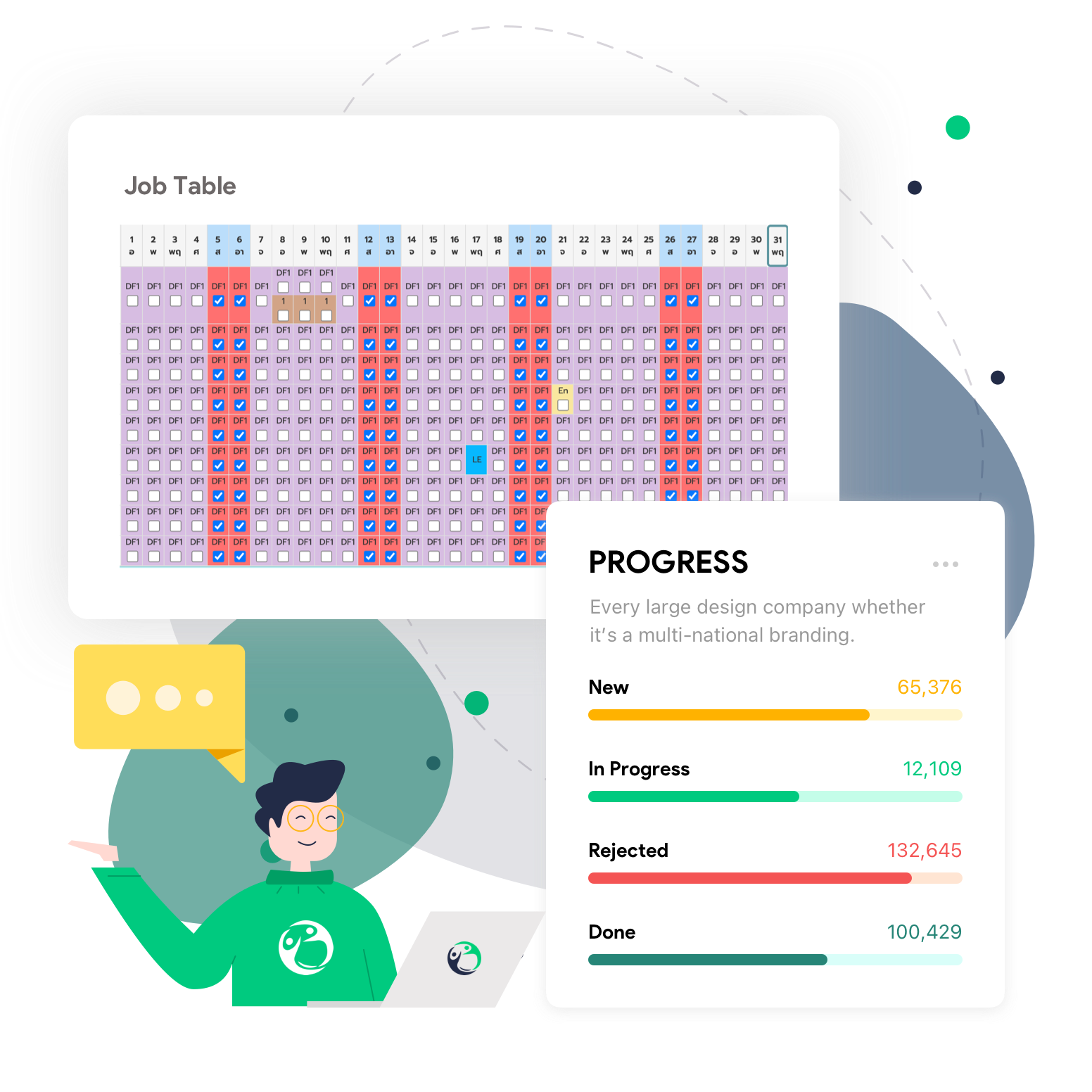 Management
Support retroactive work records
HumanOS allows employees to retroactively alter incorrect work records. Edit requests are sent to managers instantly, and they can be approved using our app
Job Table
Normal shift and overtime payroll calculations
HR staff can specify work schedules in terms of normal working hours and overtime for individual employees, making wage calculations straightforward and accurate.
Reports
Reports with real-time data
Users can plan leave time by using vacations and activities calendars provided by HumanOS. Managers can check work records in real-time and approve leave requests.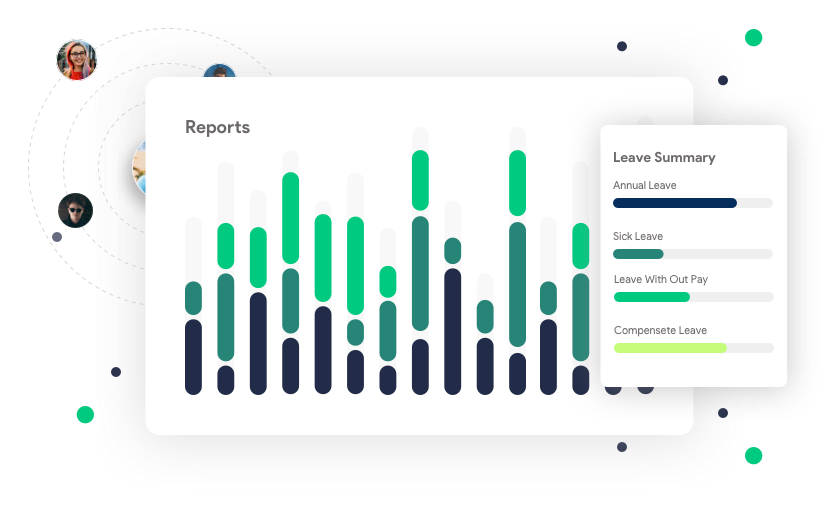 Empowering Entrepreneurs to Monitor and Update Crucial Business Information in Real-Time
Powerful and Intuitive

Simple Make Powerful
Utilising over three decades of experience in the technology industry, our team has developed a robust human resources solution that saves businesses countless valuable working hours. By streamlining and automating numerous administrative tasks, HumanOS significantly reduces your workload and expenditure. As a result, our system enables you to focus more of your time, effort, and budget on profit-focused and customer-oriented objectives.า
We continually develop and improve HumanOS in line with customer feedback, industry trends and the latest technological advancements. 
HumanOS evolves alongside your business, and the team behind its creation at IT-Cat Co are always on hand to provide support and assistance.

Team Support
Contact Center
We believe that good service, easy access and always ready to improve ourselves are our strengths. We listen to all customer feedback and are ready to improve. The system does not stand still. have new functions Always let customers try it.
Call Center : 099-505-1007
Line Add friend :@humanos.biz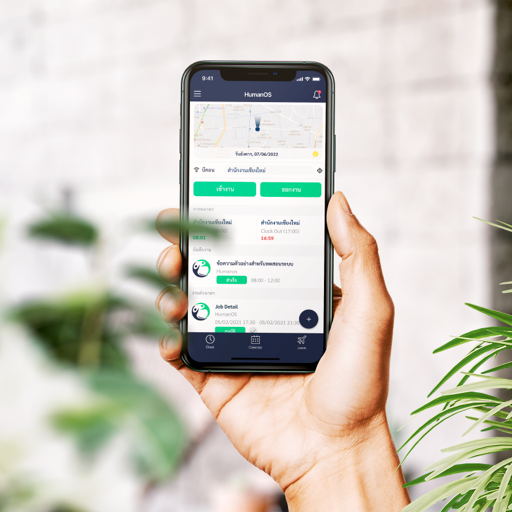 Thailand's leading HR solution
Free trial for up to 10 users with no time limit
Reduce your HR costs with the HumanOS time attendance system
AVAILABLE NOW
Start your FREE trial
HumanOS has been developed to be at the cutting edge of mobile HR software solutions, enabling you to simplify attendance management, reduce your payroll burden and maximise workplace efficiency. It's also easy to install, user-friendly and requires no additional hardware. It simply and seamlessly integrates with your existing ERP system, making it one of the most intuitive and cost-effective HRMS in Thailand.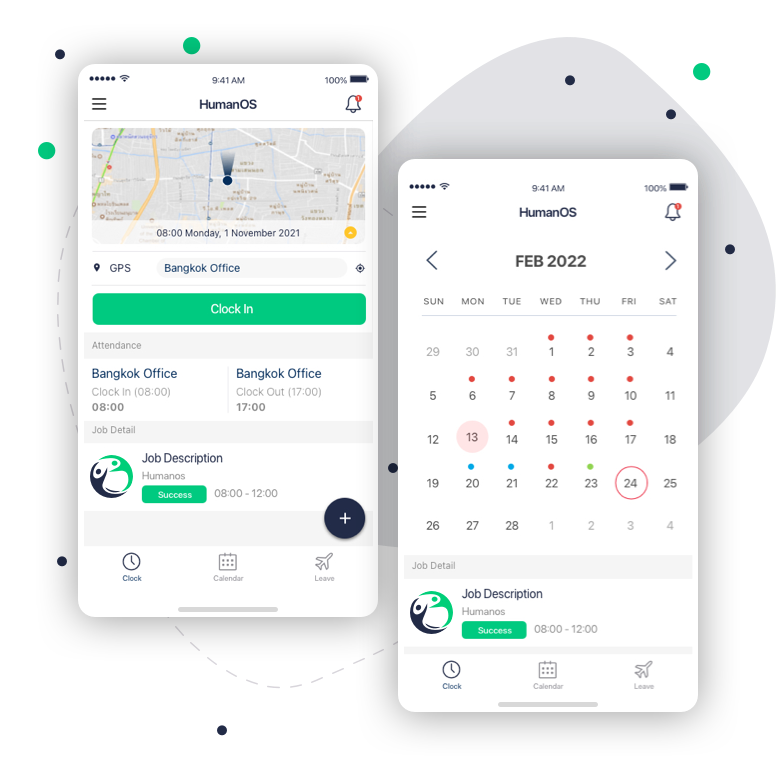 HumanOS is the application for employees attedance i.e. clock in/out, simply installed in your mobile devices. This application can support for normal work, shift work and over time work. Using HumanOS, there is no need to have any aditional hardware e.g. finger print recogniton HD for Clock in/out
33 Choun-Choen Neo House Village.
Soi Khoo-Born 6 (Yak 1) Ramintra road.
Kannayao,Bangkok,TH 10230