HR Solution can significantly help reduce HR workload, for examples: Employee Attendance Management: HR Solution can assist in tracking and managing employees' attendance, including their clock-in and clock-out times. Human Resource Information System (HRIS) Management: HR Solution can efficiently handle and organize HR-related information, streamlining the management of human resources. Payroll and Benefits Administration: HR Solution can streamline the process of managing payroll and various employee benefits.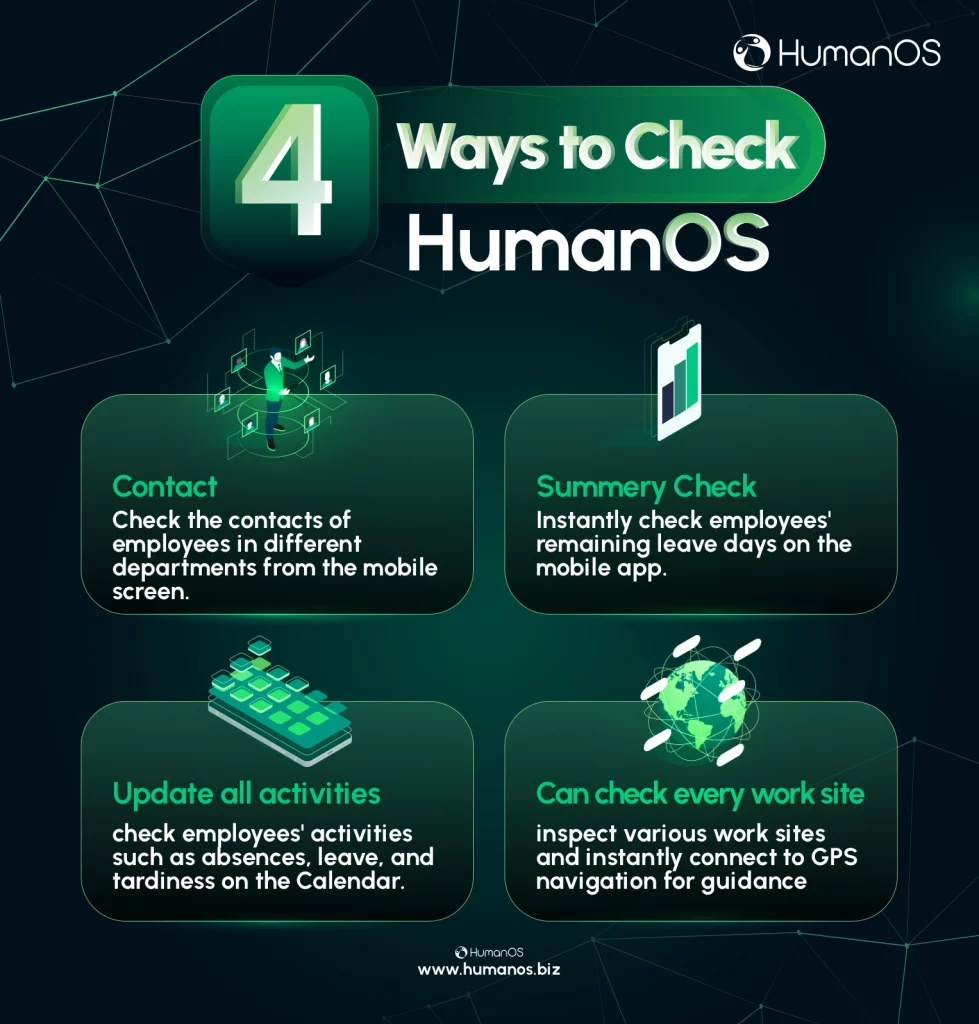 Contact: Check your colleagues' contacts easily e.x. mobile no., e-mail addresses, whatApp account.
Check Quota for leave application: Instantly check employees' remaining leave days through the application.
Update all activities: such as absences, leave, and tardiness, on the Calendar.
Easily inspect employees from multi working sites: to inspect and visit multi work place, HumanOS allows to select and use GPS to navigate promptly.